Help Patients Rehab Faster and Safer
with the AlterG Anti-Gravity Treadmill
AlterG Anti-Gravity Treadmills enable faster rehabilitation, safer conditioning for the geriatric population, and weight loss, which can help remove major obstacles associated with these activities. Impact on the body and the pain of recovery are reduced, which helps people achieve better results. Patients at Personal Physical Therapy can now rehab better, train smarter, and exercise safer with the AlterG.
With the AlterG, patients can run and walk without bearing their entire weight, reducing the impact on the body to optimize rehabilitation and physical therapy outcomes. Its Differential Air Pressure (DAP) technology applies a lifting force to the body that reduces weight on the lower extremities and allows precise unweighting – up to 80% of a person's body weight, so people can find exactly where the pain stops and natural movement feels good again.
There have been numerous success stories from patients with a variety of diagnoses:
Total hip and knee replacements:

A young total hip replacement still presenting with a limp two years post surgery, can now walk outside of the treadmill with a good gait pattern

Patients with poor balance or fear of walking:

An older woman with a high fall risk who wouldn't take normal step lengths due to her fear of falling has improved her confidence and gait pattern after several weeks using the Alter G.

Low back pain patients with load intolerance:

A man with low back stenosis which limited his walking to less than 10 minutes can now walk for exercise for 30 minutes when unweighted to 80%.

Neurological patients (Parkinson's, MS, polio, and CVAs):

A young Parkinson's patient with poor gait is able to have a smooth, normal gait in the treadmill which carries over to out of the treadmill for half of the day.
.
.
.
.
.
.
.
.
.
.
.
.
.
.
.
.
.
.
.
.
.
.
.
.
.
65 Boston Post Road West
Suite 130
Marlborough, Massachusetts
Phone: 508-481-5519 FAX: 508-481-6106 Email: admin@personalphysicaltherapy.com Web: www.personalphysicaltherapy.com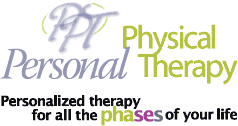 Other indications that the Anti-Gravity Treadmill has been useful for include:

Post surgical patients who are progressing their weight bearing status

Deconditioned and bariatric individuals

Patients with plantar fasciitis, stress fractures, tendonitis, chondromalacia patella

Athletes who want to increase mileage or speed without injury

Patients impaired by degenerative joint disease

Motivational tool for obese patients can immediately experience what it will feel like to weight less, exercise with less joint impact pain and stress.
AlterG, Inc. manufactures and distributes the AlterG® Anti-Gravity Treadmills®, a revolutionary technology for rehabilitation and athletic training. AlterG is great for anyone who wants to reduce impact during exercise or have a smooth rehabilitation after surgery or injury, and is preferred and used by leading medical professionals and the world's best athletes and teams. AlterG's unique anti-gravity technology was originally developed at NASA and tested at Nike's Oregon Research Project by America's top distance runners and is the only FDA-approved device of its kind. Located in Silicon Valley, AlterG is now selling Anti-Gravity Treadmills worldwide. For more information visit www.alter-g.com or contact the company at info@alter-g.com.